About Us
We are committed to providing that care in an environment of outstanding customer service.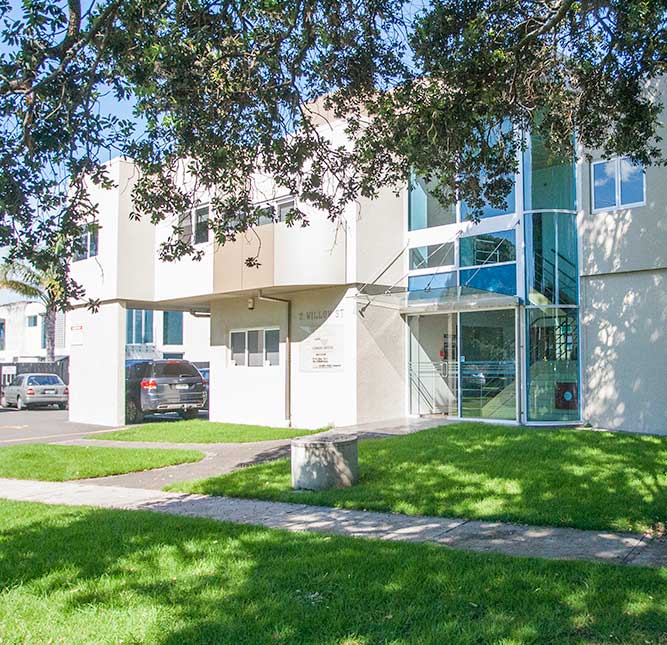 Corson Dental is located in Central Tauranga. Our practice offers general and cosmetic dental treatment options, with our ultimate goal being to deliver dental excellence through uncompromising patient care.
Using the latest technological advances, we are able to help you achieve a beautiful healthy smile, with options ranging from simple preventive measures to our smile make-over cosmetic treatments. A dental experience in our modern high tech office will open your eyes to the wonderful possibilities today's dentistry offers.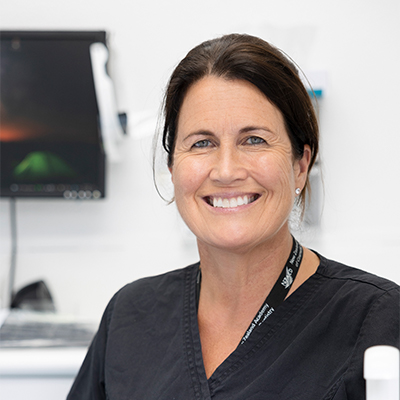 Dr Jennifer Corson
BDS Otago
Dr Jennifer Corson is a graduate of the Otago University Dental school, with over 22 years experience as a Cosmetic and General Dentist first in Auckland, and now here in Tauranga. She is an active member of the NZDA, ADA and ASCD, regularly attending national and international meetings in order to stay abreast of dentistry's latest advances.
Since moving with her young family to Tauranga in November 2004, Jennifer has been combining dental excellence with uncompromising patient care at Corson Dental, 2 Willow St, assisted by her highly skilled administrative and clinical team.
Her passion is creating healthy long-lasting beautiful smiles, creating a balance between the art and science of dentistry. With the use of Tooth Whitening, Porcelain Veneers and Crowns, Implants, Tooth coloured fillings, Microdentistry , and the latest diagnostic tools, Jennifer is able to achieve and keep the smile you have always wanted.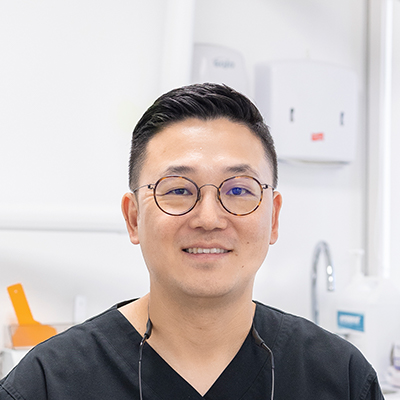 Dr Jay Park
BOralH, GDipDent Griffith University
Dr Jay graduated from Griffith University School of Dentistry, Australia.
He is an active member of the New Zealand Dental Association and Australian Dental Association. He has traveled the country and spent hundreds of hours in seminars, study clubs and other continuing education courses in order to stay current on advances in the field of dentistry. Dr Jay has dedicated himself to the art and science of cosmetic and aesthetic dentistry.
Dr Jay is a proud father of two sons, Jayden and Jacob. He loves spending quality time with his family. His personal hobbies are basketball and spending time at the beach.
"As a dentist, I understand that most people don't look forward to receiving dental care. I have made it my mission to alleviate their fears, make their experience painless, and provide a quality of care that I would be proud to offer my own family. Creating a trusting relationship with each one of my patients is always my greatest goal. I enjoy working in the dental field because it has given me a chance to help people improve their overall health." -Dr Jay Park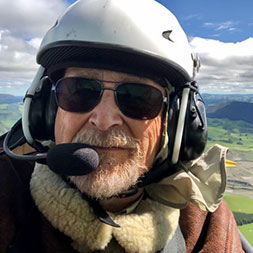 Adrian Cable
BDS (Manchester)
Adrian qualified in Manchester in 1977 and worked in the UK as well as several private clinics in Saudi Arabia before moving to New Zealand in 1990.  Adrian took an opportunity to train as a  pilot in the RAF shortly after qualifying as a dentist and still retains an active interest in aviation and flies regularly, occasionally sharing a flight with patients who express an interest. As well as flying; skiing and motorbiking keep Adrian in or out of trouble when he gets a chance
Adrian's abiding passion however is dentistry and of course his wife Gwen, their two children and the recently arrived two lovely grandchildren.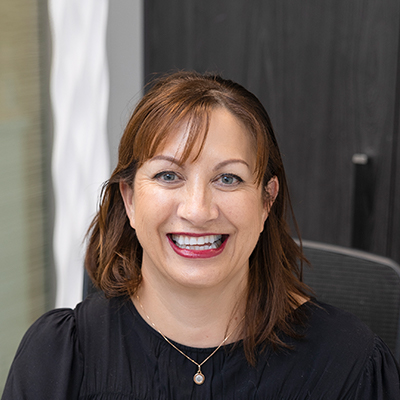 Fiona Benny
Reception / Front Desk
Fiona and Andra have the friendly voices that greet you when you call our practice, and are also likely to be the first people to welcome you on your arrival.
Both utilize their excellent customer service skills at reception, taking on additional specific responsibility for appointment co-ordination, and administration.
With over 20 years experience each in the Customer Service; they are well equipped to provide you with a wide range of information on the services we offer at Corson Dental
It is Fiona's delight to ensure that all our patients at Corson Dental are greeted with a cheery and friendly smile.  Whether you take time to call us or visit the surgery she endeavours to provide you with excellent customer care.  Fiona truly enjoys getting to know our patients and meeting the varied administrative needs.  Please feel free to ask questions about the services we offer at Corson Dental.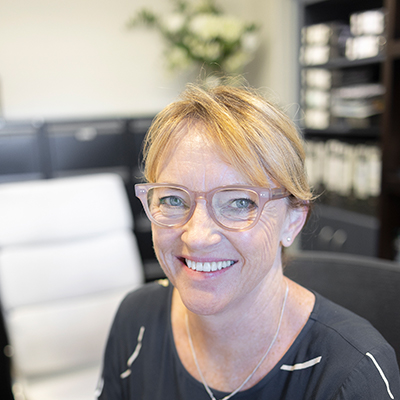 Andra Rapley
Reception / Front Desk
Fiona and Andra have the friendly voices that greet you when you call our practice, and are also likely to be the first people to welcome you on your arrival.
Both utilize their excellent customer service skills at reception, taking on additional specific responsibility for appointment co-ordination, and administration.
With over 20 years experience each in the Customer Service; they are well equipped to provide you with a wide range of information on the services we offer at Corson Dental.
Andra particularly enjoys watching patients transform as their confidence is restored with a new smile, or their dental issues are resolved. She enjoys getting to know our patients over time and catching up with their news, not just their teeth, when they visit reception.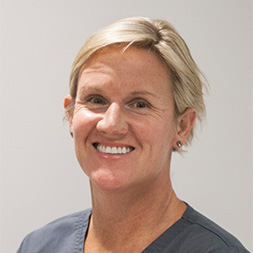 Trudi Glover
Dental Assistant
Trudi joined Corson Dental in 2010 when she and her family returned to New Zealand after 20 years in Europe and the Middle East.
She has worked both chairside and reception, and most recently in the principal sales role for dental materials while based in Qatar.
As well as assisting Dr Corson with all clinical procedures, she is responsible for the preparatory laboratory work for our whitening treatments and reconstruction cases, and runs the high tech audiovisual system we have for our patients. Trudi's calm and relaxing nature is wonderful for helping put our patients at ease. She particularly loves seeing the changes in patient's smiles with the dramatic results of our smile makeovers.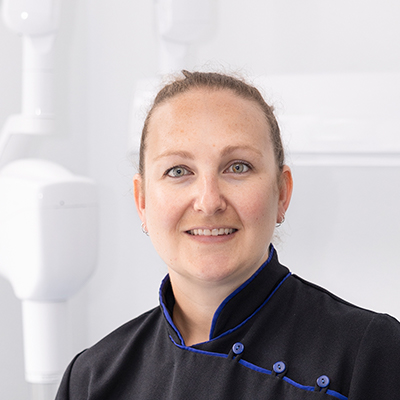 Jess Cable
Dental Assistant
Before entering the world of dentistry Jess completed a diploma in fashion design working in the industry for a few years. Jess then found her true passion in the dental game – after working part time for Adrian for a few years Jess became Adrain's full time dental assistant and has been since 2014! Jess has a wonderful rapport with patients and is responsible for all aspects of patient care and comfort in the surgery. She enjoys getting to know patients and building relationships. Jess keeps the clinic running from scheduling, sterilizing and assisting. What would we ever to without her! Outside of work Jess spends time with her family and keeps busy with her 11 years old dog, Bulls
Janey Snelling
Dental Assistant
Janey is very happy to have joined the Corson Dental family in June 2020. Having had a long career in the dental industry from the days of being a School Dental Nurse to sales and product representative of dental consumables and specialist orthodontic products, she is now chairside assisting Dr Jay Park with his lovely patients. Janey loves being part of a team where the focus is on alleviating any dental fears, where the patient receives a pain free positive experience. A beaming smile from start to finish is the aim. Outside of the dental world you will find Janey pottering about at the Amazing Iris Nursery, hiking the many wonderful tracks of the Kaimai ranges and she has also been known to hunt down nasty pests of the bush to encourage our native wildlife to flourish.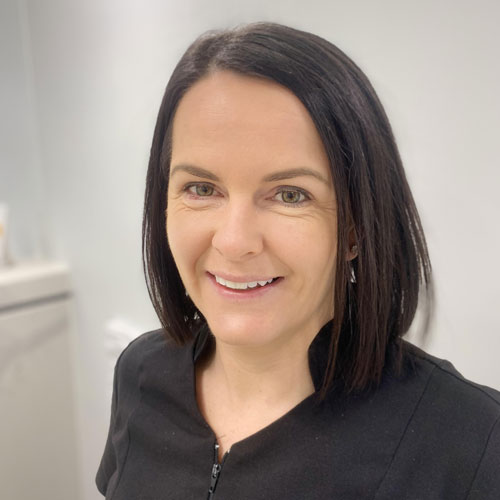 Bridget Ranger
HygienistBHSc (Oral Health)
Bridget graduated from Auckland University of Technology in 2008 with a degree in Dental Hygiene. She joined a specialist Periodontist practice soon after, where she gained valuable experience in treating patients with gum disease. Bridget now adds her depth of knowledge to our highly skilled team at Corson Dental. Her thorough and gentle clinical skills are appreciated by her patients and a testament to her years of experience.
When Bridget steps outside the clinic her roll switches to personal Taxi driver to daughters Sophie and Lucy. She still manages to find time to train and compete in all things Adventure Racing and to support her husband to run their Plumbing business.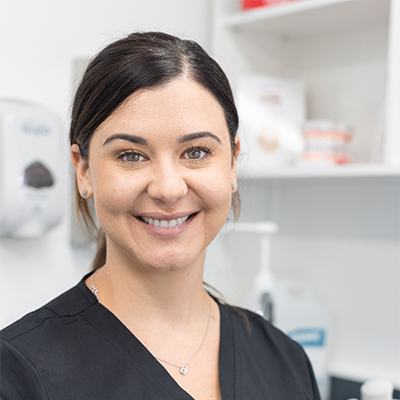 Nicola Fraser
HygienistBHSc (Oral Health)
Nicola worked for a number of years as a dental assistant before her  passion for dentistry and patient care led her to pursue further education and graduate with a BHSc in Oral Health from AUT University in 2015 and is a registered Oral Health Therapist.
Nicola regularly attends continuing professional development courses and being up-to-date with research relevant to clinical practice. She is actively involved in the Dental Hygiene Association as the Chairperson of the Bay of Plenty Branch.
Nicola is passionate in her role of helping patients achieve and maintain good oral health through treatment and education. With an emphasis on education, and a devotion to providing the highest quality of care, Nicola's patients walk out with all the tools and knowledge to maintain healthy smiles. With a focus on building relationships and a gentle approach Nicola is experienced and skilled in treating oral conditions including advanced gum disease and tooth sensitivity. She enjoys improving smiles through professional teeth whitening procedures.
Outside of work Nicola enjoys spending time with friends, brunches, concerts, getting up and around the Mount. Also keeping very busy maintaining her house plant collection.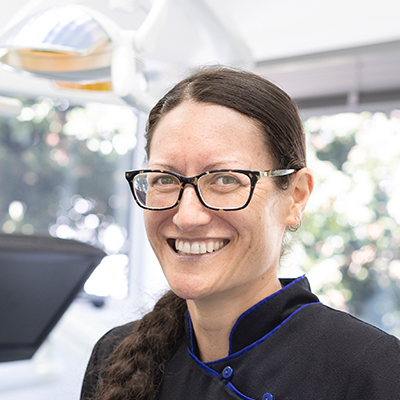 Jade Tauroa
HygienistBHSc (Oral Health)
Jade graduated from AUT University in 2008 with a BHSc in Oral Health and a dual scope that allows her to practice both Dental Hygiene and Dental Therapy.
She enjoys meeting new people, and likes to ensure patient comfort during visits.
Jade is passionate about helping patients to understand all aspects of oral and periodontal health including diagnosis, treatment, prevention and maintenance and places particular emphasis on the importance of prevention and patient education.
When she's not working, Jade spends her time with her husband, children, extended whānau and friends.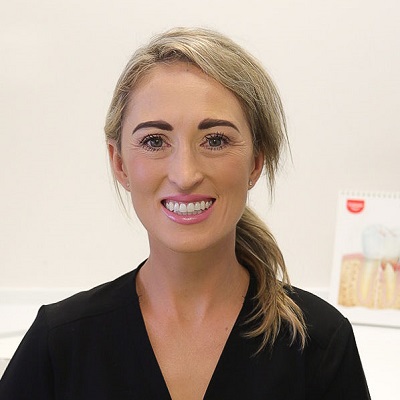 Charlotte Moir
Clinical Dental Technician
Charlotte graduated from Otago Dental School in 2011. She then returned to her hometown of Christchurch, and gained valuable experience working at the Christchurch hospitals Oral Health Department, before moving to a private practice. This saw her working in various locations around Christchurch and the South Island.
After several very productive years in Christchurch, Charlotte moved to Tauranga with her husband and three children. They have enjoyed being close to extended family here, and have had much fun settling into their new life in the Bay.
With her special artistic flair, Charlotte creates, and restores, confident aesthetic smiles, allowing the dental appliances to look as natural as they possibly can. She uses quality ceramic acrylic teeth with excellent fit, and state of the art impression techniques and materials. The result is a beautiful and perfectly fitted prosthesis.
The loss of a tooth, or teeth, is an anxious time for most patients. It's only natural that there will be lots of questions and reassurance sought. What, for instance, will the new prosthesis look like, how will it feel and function? Charlotte guides her patients through these inevitable questions, gives clear answers, and explains the best suited treatment options for each patient. With correct tooth positioning and facial height, the lips are reformed, and beauty and confidence are restored.
Charlotte is available to discuss treatment options for immediate dentures, replacement dentures, refits, implant supported prosthesis, snoring devices, bite splints for Brusxim, chrome partial plates, and sports mouth guards.
Please book your complimentary consultation with Charlotte, and she will discuss the best treatment plan with you.
When not at Corson Dental, you will find Charlotte at school drop offs and pick ups, local playgrounds, bike tracks, with her gardening gloves on, or in the kitchen creating yummy treats for her ever appreciative family.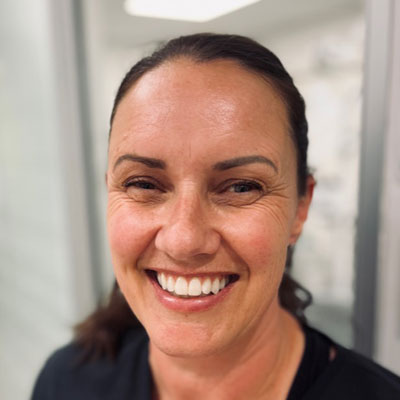 Leona joined the team in June 2022 and we are very fortunate to have her expertise from working in a busy GP practice for 7 years.
Leona loves the people contact associated with her job and particularly loves implant surgery work and seeing happy smiles walk out the door. Her lovely gentle manner puts the most nervous patients at ease
In her spare time Leona enjoys hiking adventures with friends and family, and road trips around our beautiful country.
© Corson Dental – by BraveWorld