General Dentistry
Corson Dental offers comprehensive dental care for the youngest to oldest members of our community.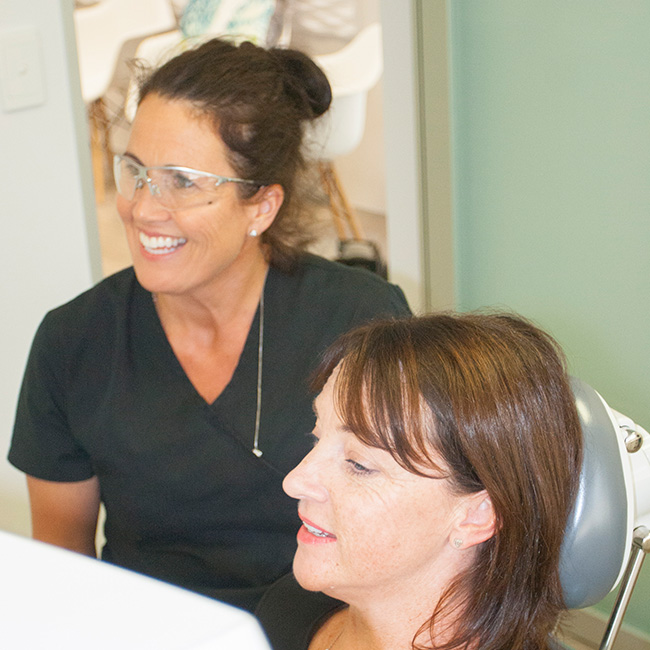 We believe it is never too early to start on the path to excellent dental health, or too late to have the optimum dental health you deserve.
We offer comprehensive dental consultations using the latest in diagnostic tools to allow us to assess your needs and tailor a dental plan specific to you.
We have the very latest in cross infection and sterilization equipment and protocols, which are stringently and auditably monitored and maintained. You can be confident you are in safe hands.

Our reception is located on the ground floor as are 3 of our surgeries to cater for our less mobile or able-bodied patients.
For the younger members of the family a DVD and headphones while in the chair provides a welcome distraction.
We are an amalgam free practice. Today's dentistry offers many great alternatives to the old 'black' amalgam fillings. If the cavity is very large or deep we may recommend a ceramic restoration, however smaller fillings may be treated with composite resin.
In addition to routine restorative work we also offer the following services:
Extractions
Root canal therapy
Partial dentures
Crown and bridge work
ACC emergency care
Bruxism 'tooth grinding' treatment and appliances
Mouth guards
Free dental care for high school students
We would welcome the opportunity to met you at our Tauranga dental clinic to discuss your general dentistry needs.

It's not just how skillful the dentist is that matters, it's what they're like as a person too. You expect your dentist to be competent - and not hurt you ! - but are they friendly, nice to be with, or just cold and efficient. It really helps to get that little bit of human contact, to have a laugh together perhaps...and go away feeling good...which I certainly haven't had with many dentists ; but visiting Corson Dental is almost fun ! Strange but true...
Excellence in Tauranga
Anonymous